A graduate short about a tired woman who goes to a mattress store where she finds beds, lines, and human-like pillows. 
Codirected with Parker Chatham.
...

Modeled in Blender. Animated in Maya. Rendered in UE4.
Responsible for story, animation, rendering, compositing, and design.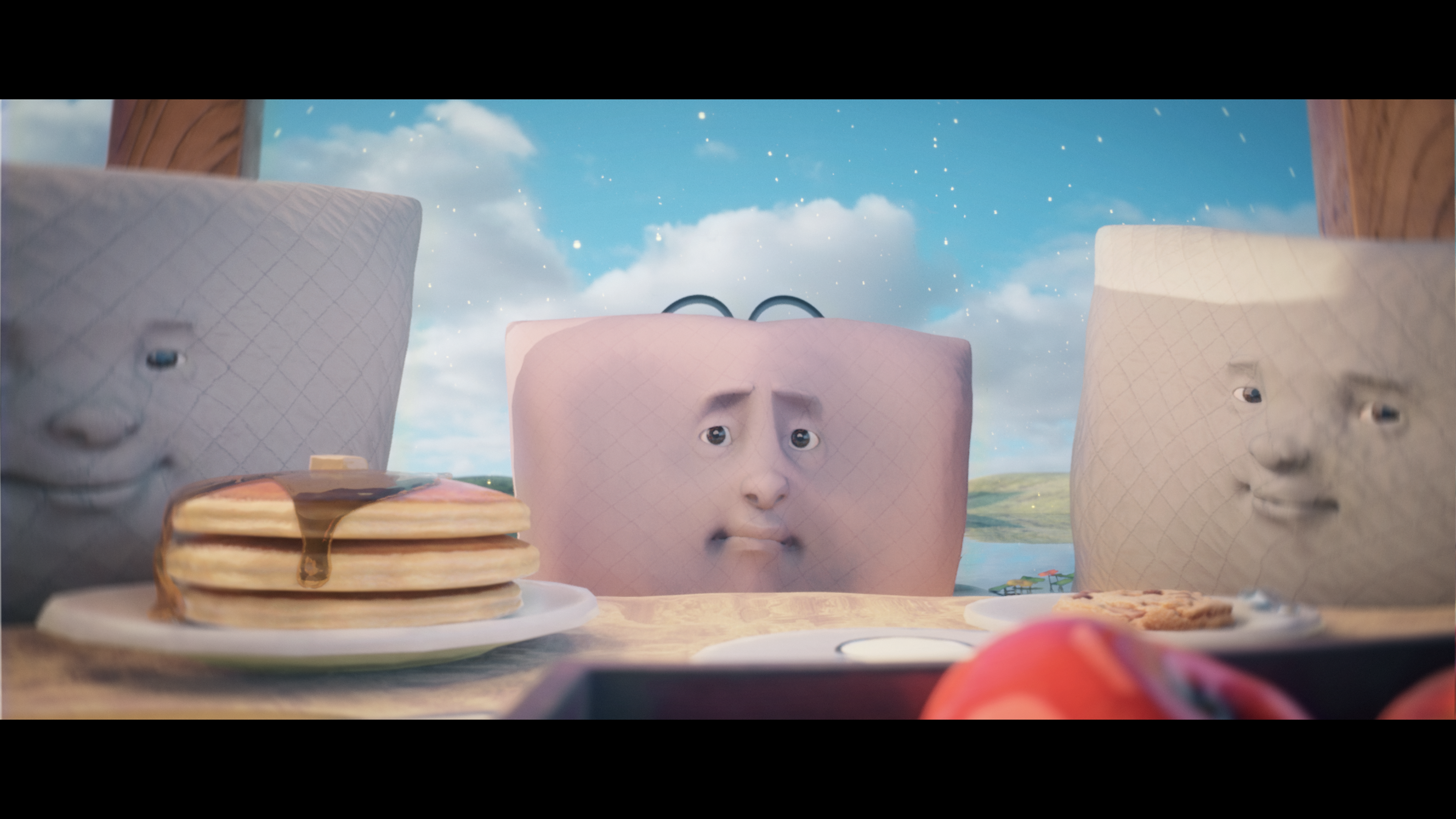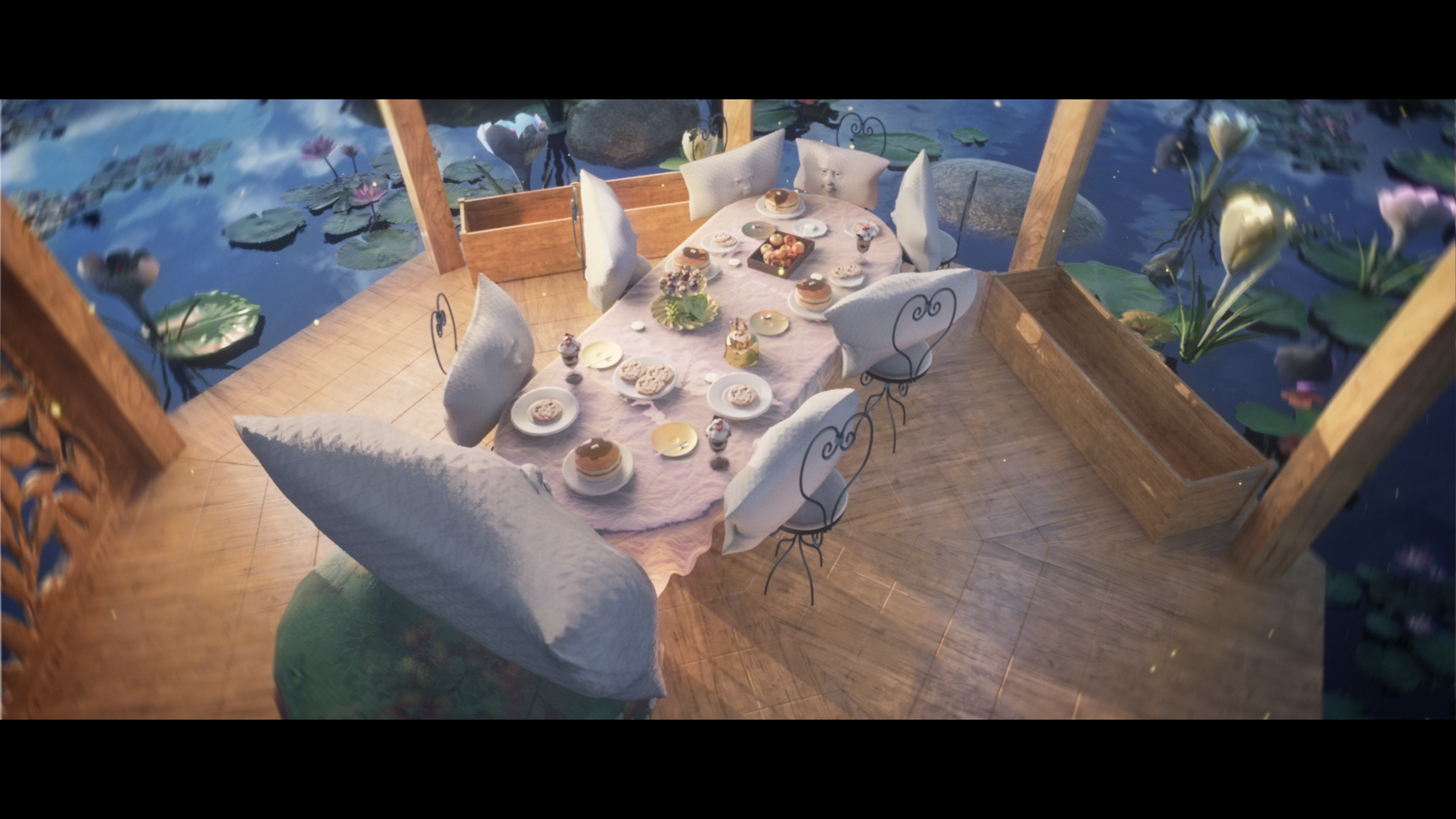 Below are some clips regarding the process and how it was done in UE4.
I animated this sequence and worked with Parker Chatham over camera layout and staging.